Weather can have a significant effect on many aspects of our lives, including how we plan daily activities and manage business operations. The KestrelMet 6000 is an all-in-one weather station providing accurate onsite measurements to help you monitor conditions, manage risk, and make informed decisions.
Pre-assembled for a quick and easy set up, this rugged, cost-effective unit is designed to offer an out-of-the-box weather monitoring solution. You can have this out-of-the-box solution set up and reporting data within 20 minutes or less.
Once installed, this rugged station is designed for long-lasting performance year after year, with minimum field maintenance required.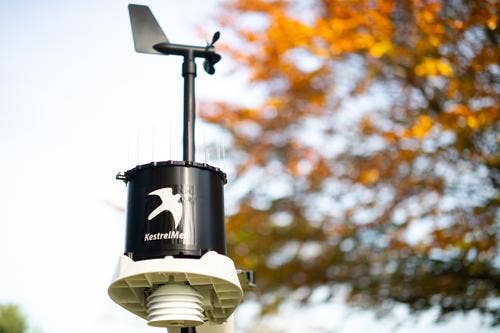 "I purchased the KestrelMet 6000 Cellular Weather station and installed it on a 50 plus acre parcel of land a in rural area. I plan to build on the property so I'm using this weather monitoring station to gather data over the next several of months to help determine wind direction and wind speed patterns. Temperature, relative humidity, and rainfall readings are also useful to get an idea of weather conditions on the property but wind data is critical. It will determine the layout of the building to help mitigate wind issues."
-KestrelMet customer
You can easily check your weather station data anytime, anywhere with Ambient Weather Network. View current measurements, access historical data, charts, forecasts, and more on the AWN app and online portal.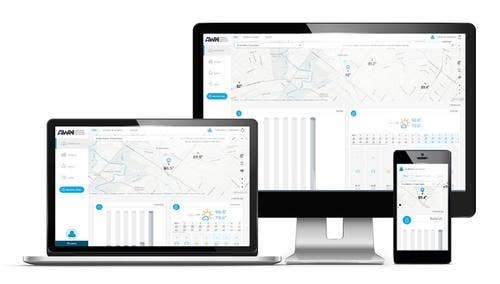 "The ability to remotely read the weather at any time on the property, no matter if you're on the premises or in another state is invaluable. This feature is very important for professionals or outdoor enthusiasts. Having real-time weather information can provide priceless information for daily projects, adventures and emergency missions. Having the best real-time information is absolutely priceless."
-J. Ramos
KestrelMet 6000 weather stations are built for accuracy and dependability while offering remote data access for ultimate convenience.
"Works very well right out of the box. I installed the KestrelMet 6000 in a rural area with below average cell coverage and it works great! I use it primarily for rain measurement as my land is in the desert. I would highly recommend it for a durable, accurate weather monitoring tool"
-J. Peet
The weather station offers a full suite of advanced sensors for accurately monitoring conditions and measuring wind speed and direction, barometric pressure, relative humidity, temperature, and rainfall. Optional agricultural sensors include leaf wetness, solar irradiance, and the soil sensor array –soil moisture and soil temperature Watermark™ sensors that measure soil condition at 3 different depths throughout the entire active root zone for complete conditions monitoring.
The KestrelMet 6000 AG weather station provides farmers with a simple, cost-effective way to manage risk, create management timelines, and achieve better irrigation efficiency.
"Getting an accurate temperature reading from the field is amazing. Local weather forecasts do not represent micro climates and field lows or highs. Having the ability to compare forecasting with actual numbers occurring near the crops in our fields allows us to be better prepared for frost or cold nights and also for high temps. Once again being able to set custom alarms for high and low temperatures allows us to better respond to the situations that are occurring and to take care of the crops, the people that are working on the farm or the customers that are coming to the farm." 
J. Hayden, KestrelMet 6000 AG customer
Winter Street Farms
With reliable, real-time weather data from the KestrelMet 6000, you're better equipped to protect your home, business, and property.