In the serene landscapes of Concord, New Hampshire, nestled amidst lush greenery, lies the Apple Hill Farm, a picturesque family-owned and operated farm. With a long history and a loyal customer following, this farm has embraced cutting-edge technology in the form of the KestrelMet 6000 AG weather station. With its advanced capabilities, this weather station has become an invaluable tool for integrated pest management and farm weather monitoring at Apple Hill Farm.
Watch this video on smart farming practices and the role of weather station data in pest and disease management best practices. Apple Hill Farm owner, Chuck Souther, and New Hampshire NEWA State Coordinator Jeremy Delisle, share their expertise in this video.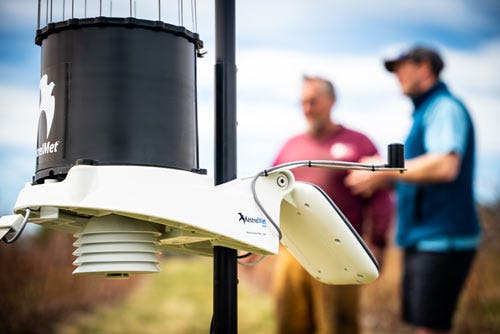 Learn more about this beautiful Pick 'em Yourself small fruits and apples farm by visiting https://applehillfarmnh.com/.