Apply to be an influencer or product partner:
Whether you are looking to collaborate on a weather station promotion, create sponsored content, or explore new marketing channels, we welcome the opportunity to hear about how we can work together. We vet each partnership request based on alignment with our mission, area of focus, and collaborative activities that each partner is interested in.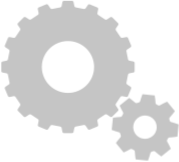 A little about us...
KestrelMet weather stations are designed, built, sold, and supported in the USA by Nielsen-Kellerman (NK) Company. KestrelMet Weather Stations are high-quality, durable weather stations that are designed to withstand the toughest conditions. They provide accurate measurements of temperature, humidity, wind speed and direction, barometric pressure, rainfall totals, and more. The company's goal is to meet the specialized measurement needs of demanding outdoor customers by providing quality products with superior customer service.