As pressure mounts for growers to be more efficient and effective with costly agricultural inputs, on-farm weather stations like the KestrelMet™ 6000 AG provide timely, localized data to support better decision making for irrigation and integrated pest management.
Emile Guedon, a grower in Natchez, Mississippi, says that the KestrelMet 6000 AG weather stations are used several times each day by farm managers to make critical decisions across Guedon Farms, his family's sprawling, diversified operation.
"We monitor rainfall, humidity, wind speed and outside temperatures to determine when to spray," says Guedon. "It helps us to actualize the real-time micro-weather environment better. If I want to know what's happening, I can check the app and quickly tell you dewpoint, temperature, barometric pressure, windspeed and wind direction on that section."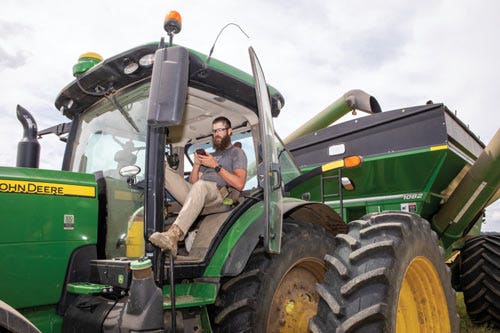 Photo Credit: Farm Flavor
With irrigation management, he says his KestrelMet 6000 AG units help him keep better track of rainfall in fields miles from his farm headquarters."If we have wells running and get a good rain, we need to get someone over there quickly and turn the wells off," he says. "If we didn't know that information on rainfall and soil conditions, we'd have to send someone out to check the wells and maybe lose a guy for half a day. Considering the price of diesel and time wasted, it doesn't take many trips to pay for a weather station." In addition to measuring real-time weather conditions, the KestrelMet also provides growers with field-specific data related to evapotranspiration (ET) and growing degree days (GDD) — key factors in managing for enhanced crop performance and more efficient irrigation.
"One of my favorite things about the KestrelMet 6000 is they are always on and always sending us info from the field. Accurate, on-farm, real-time weather data is very valuable."
--Emile Guedon, Guedon Farms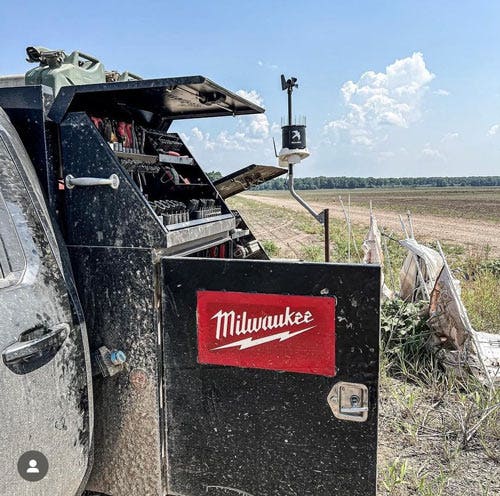 Weather stations have become one of the tools in their toolbox that allows growers to make much more informed decisions, in addition to ways they have traditionally implemented IPM for insects, weeds and diseases, says Jeremy DeLisle, field specialist for the University of New Hampshire Cooperative Extension Service. Oftentimes, weather station data can be used to make decisions that result in fewer applications of a pesticide or savings of labor and fuel.
DeLisle notes that the University of New Hampshire is currently partnering with the KestrelMet team in an initiative to get more weather stations on farms and connected with the Network Environment for Weather Applications (NEWA), a program at Cornell University that is used for IPM implementation in 21 states.  The goal is to get better coverage within the state geographically, leading to more accurate modeling for fruit and vegetable IPM. The KestrelMet 6000 AG NEWA-compatible weather station comes equipped with sensors for measuring leaf wetness and solar irradiance – both key inputs for IPM modeling.
Extensions, researchers and growers monitor that data regularly and follow forecasts throughout the season, based on growing degree day models or incorporating local weather, rainfall and humidity — all factors that go into the creation of those models and risk forecasting.
And while the broad geographic coverage provides valuable information, growers greatly benefit from the localized data the KestrelMet 6000 AG provides, including soil moisture and soil temperature.
"We encourage growers who have the interest to put these weather stations on their farms," DeLisle adds. "It's good being in close proximity to that data, but even better having access to data directly from your farm."
DeLisle adds that the UNH Extension has partnered with the Natural Resources Conservation Service and the Xerces Society to expand IPM-focused programming, resulting in growers in the state getting cost savings when purchasing weather stations. "This is a huge step forward toward achieving our goal of improving data resolution across the state and is an example of how we can work together to spread this message and make these tools more available," he says.