The Triple Bottom Line – Profits, People, and the Planet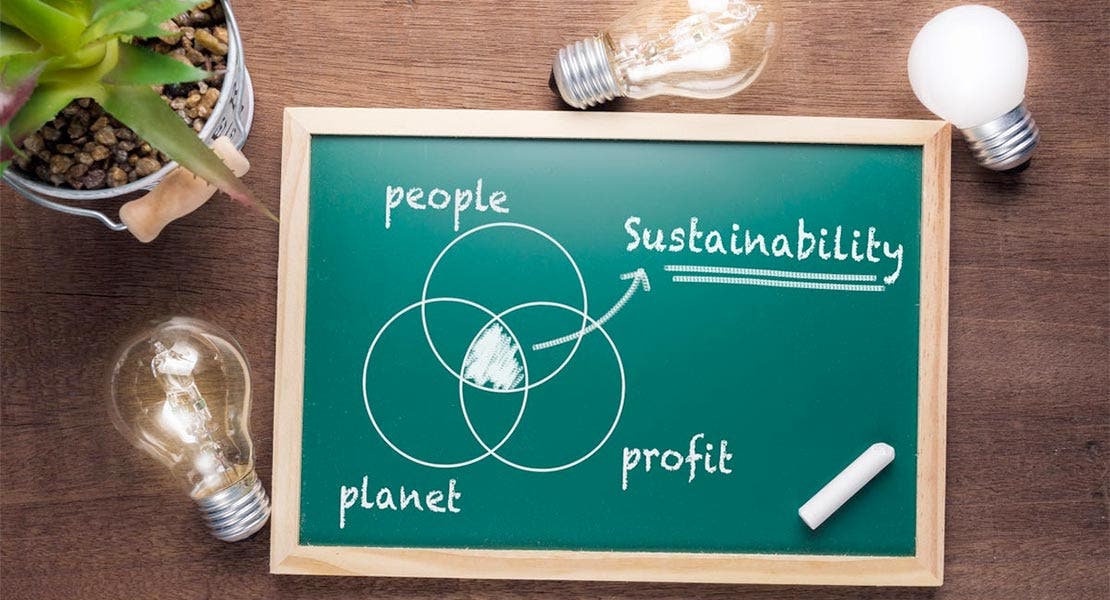 At NK, we believe that good business practices add up to more than just profits. They also benefit people – our employees, customers, vendors, partners, and community – and the planet.
People
Being a Good Employer
We employ over 100 people in multiple states. We provide fair compensation, annual bonuses based on company performance, excellent benefits, personal and professional development, educational opportunities, schedule and work location flexibility, and the satisfaction of being part of a company that is making things that help people stay safe and perform their jobs better. We are extremely proud to have been named a Philly Top Workplace eight times and work hard to earn that ranking each year.
Being a Good Partner
Because manufacturing businesses have so many links with so many other sectors of the economy, they can have a substantial economic multiplier effect. While it is true that the total number of manufacturing jobs in the USA has dropped enormously since the 1950s, it is once again growing, and no sector does more to generate broad-scale economic growth and higher living standards. Some studies have estimated that every dollar of manufacturing output generates almost double that in demand for other goods and services. NK has maintained long relationships with all of its primary suppliers – some dating back a full 40 years – and those relationships would not be sustained if they were not built on fair dealing, trust, and collaboration. What we do impacts not only our community in Pennsylvania and our suppliers but also their communities, employers, and suppliers.
Products that Keep their Promises
Our products are all designed to give people have the information and insights they need to stay safe, perform their jobs better, and enjoy their chosen activities more. Keeping our promises means ensuring our products do what they say whenever and wherever needed. We design them, build them and stand behind them to ensure that is true. When we read about brave wildland firefighters battling the ever more severe fires each year, or athletes' lives saved by their programs adopting a comprehensive heat awareness action plan, we know we were there, and we helped.
Giving Back
We donate more than 2% of our pre-tax profits to charitable organizations we believe are helping make the world a better place. Our focus is on charitable organizations committed to benefiting and supporting our local community, the people who use our products, and the world we all live in. Listed below are just a few of the charitable organizations we have supported in the past. We invite you to consider adding to our efforts, or to suggest a charity we should consider.
---
The Planet – Minimizing Our Footprint
We strive to conduct our business in as sustainable a manner as possible to minimize harm to the environment. Virtually every NK product is used outdoors, and our staff and customers are deeply connected to our natural lands and waters. Here are just a few of the choices we have made in our effort to minimize the footprint of our manufacturing and fulfillment operations.
US Manufacturing and Sourcing
It's probably pretty obvious, but just building products in the USA reduces our environmental impact. Approximately 70% of our products are sold in the USA, and 30% are exported. It is always more environmentally efficient to build products closer to where they are consumed. Both air transport and large container shipping traffic are huge energy consumers and emissions producers. We also source components and raw materials in the USA wherever possible (while still considering that Profit P) – and many of our US vendors are located within 300 miles or less of our plant. When we source products in China, we work with reputable and established vendors with clean factories operating according to environmental and labor laws. We either personally visit our China partners or work with an intermediary who does.
Waste Reduction and Lean Manufacturing
As a lean manufacturer, we continuously strive to reduce waste in all areas of our manufacturing processes. Lean manufacturing comprises a set of tools designed to help manufacturers minimize eight critical wastes:
Transportation
Inventory
Motion
People Underutilization
Waiting
Overprocessing
Overproduction
Defects
Many of these wastes have a negative environmental impact and reduce the effectiveness of a manufacturing process. Transportation within a factory often consumes energy for a forklift or skidder. Excess inventory requires more space to be heated and cooled, and overprocessing results in extra printing and paper. Uncaught defects result in products that have to be reworked or discarded. A Lean Manufacturer, by definition, has a smaller environmental footprint.
Energy Conservation
We have retrofitted our entire factory and office with LED lighting. This lighting is substantially more energy-efficient than standard HID warehouse lighting and offers better color-rendering and less glare, making it easier for our employees to work comfortably and accurately when building our products.
We installed triple the recommended insulation in our roof, added insulation to our walls, and chose a special light-colored finish to reduce air-conditioning load.
We installed a sophisticated HVAC control system that monitors temperature and humidity in all areas of the factory and adjusts performance to maximize efficiency and staff comfort. The system is programmed to reduce energy consumption by adjusting temperatures when the building is not occupied.
We turn the lights out when the building is not occupied. This sounds like a small thing but look at the office buildings in your area in the evening. A remarkable number of buildings are fully lit every night.
We turn off energy-consuming factory equipment when not in use.
We choose LCD monitors or laptops to reduce energy.
We have vastly reduced the documents we print, saving energy, paper and ink, and cartridge waste.
Product and Battery Recycling
NK's products far outlast many electronics, thereby reducing the load of "disposable" electronics. When an NK product has finally ceased functioning or been damaged beyond use, our Customer Care Discount program encourages returning the product to us so we can properly recycle all potentially harmful components such as the battery packs and reclaim reusable materials and components for recycling. As electronics recycling programs become more broadly available in the US, like in Europe, we will participate and financially encourage the proper recycling of our products.
Paper Consumption
We use paperless office software to minimize our printing and filing of accounting and business reports. As much as possible, reference materials are stored and accessed electronically.
We distribute a minimum of printed materials. We limit our printed promotional pieces and tightly match our print runs to our needs.
We minimize our incoming junk mail by reporting duplicate catalog mailings and ensuring only those who need a company's catalog are on their mailing list.
Recycling
We segregate and recycle everything we can – corrugated, light cardboard, bottles, cans, newspaper, etc.
We use water coolers rather than bottled water. We use real mugs, plates, and silverware for employee meals rather than disposable.
All office paper waste is preserved and segregated for shredding and recycling.
Our entire factory and office generates less than a single dumpster of trash most weeks.
We seek opportunities to use materials that align with our commitment to sustainability. When we do print, we seek printers who hold the FSC certification (Forest Stewardship Council), which identifies accordance with high environmental, social, and economic standards during all stages of production, including forest origins and raw materials use.
Shipping & Packaging
We use padded envelopes to ship whenever possible. The single biggest impact of shipping is not the materials chosen for packing but the transportation of the package. Therefore, the most important thing a company can do is reduce the size of the package as much as possible. Padded envelopes pack much more efficiently in shipping trucks and containers, resulting in less energy consumption to reach our customers. Where we do use boxes, we carefully match the size of the box to the item shipped. Shipping "air" is a terrible waste of energy.
Where product packaging will not be displayed at a retail location, such as our NK Sports products, we pack the product in bags rather than boxes. Again, this allows the least amount of excess air space when shipping to customers or overseas.
We reuse undamaged inbound shipping boxes and packing and padding materials for outbound shipping.
We use recyclable, compostable, and renewably sourced Geämi paper for protective packaging.
Telecommuting and Carpooling
We have fully adopted a hybrid workplace. Employees not directly involved in manufacturing and order fulfillment now work the majority of their time from home – saving vast amounts of commuting gas and emissions.
For our factory employees, we encourage and support carpooling with schedule awareness.
We work a four-day workweek in manufacturing, saving one commute round trip per week for most employees.