KestrelMet Product Support
How can I view my WeatherCams images on AmbientWeather.net?
WeatherCam images can be uploaded, viewed, and shared on AmbientWeather.net. This feature is currently available on the website version.
From the devices panel, select Add WeatherCam
Next, choose the format for your camera (FTP or URL):

FTP: Most network cameras include FTP upload.
URL: If you are hosting on another website, provide a URL.
---
FTP: option:
The website automatically generates the servername, username, and password. Enter these credentials into your camera's ftp network settings.
– Some cameras like Foscam may require you to enter the server header ftp://ftp.kestrelmet.net, rather than ftp.kestrelmet.net.
– Select passive mode (PASV), if available.
– The maximum upload interval is one minute. Program an upload interval of 60 seconds or greater.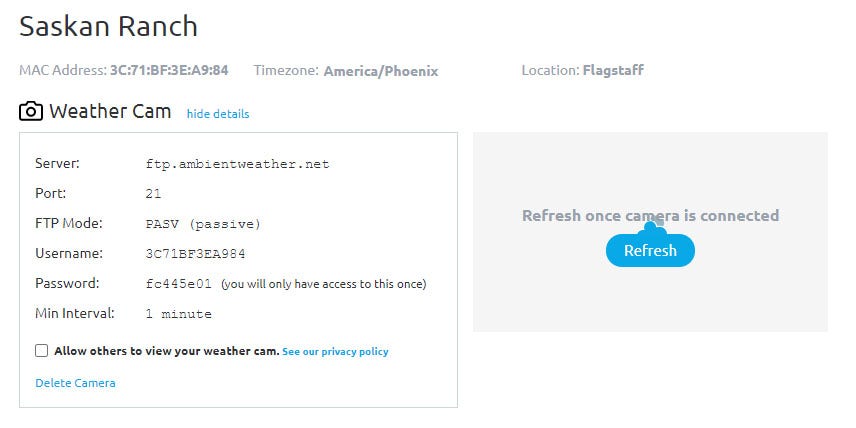 ---
Enter the static URL associated with your camera hosting software. An example for the Nest Camera is referenced below.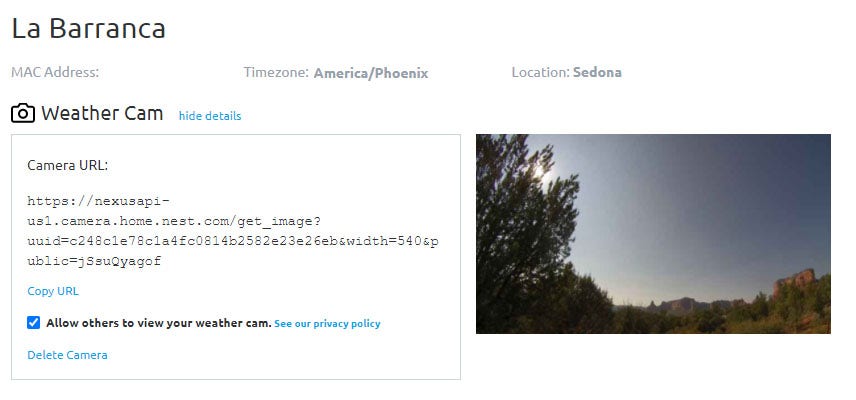 Once the camera image has successfully uploaded to the server, the image will appear next to the WeatherCam credentials.
To make your WeatherCam public, select the checkbox "Allow others to view your weather cam". It will take up to 48 hours for approval. Only images that point outside and show a portion of the sky will be approved.
Once your WeatherCam is public, it will be displayed on the WeatherCam map: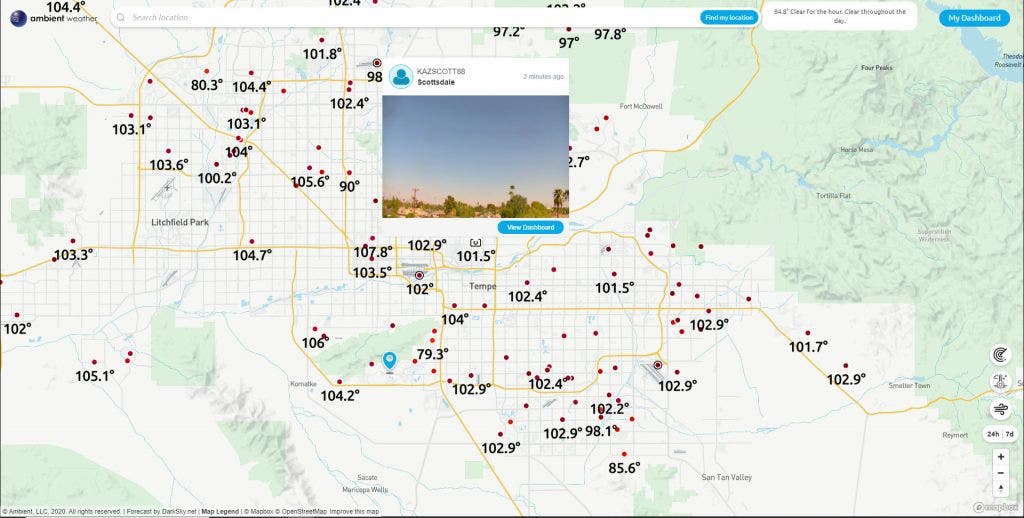 Created by KestrelMet Support
Was this article helpful ?
You have already voted.